Your Gateway to High-Quality Building Materials and Expert Advice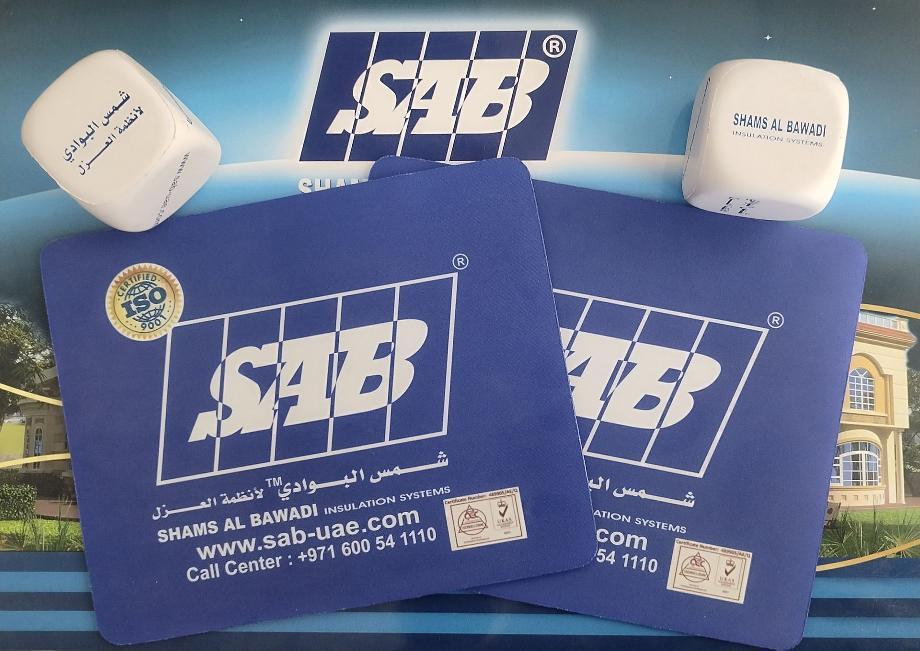 Shams Al Bawadi Insulation Systems L.L.C (SAB®) was established in 2004 to meet the growing demand for reliable contractors, consultants, and building owners seeking to improve their buildings' performance by installing efficient waterproofing systems. Today, we offer a wide range of waterproofing services for both residential and commercial properties in our region, as well as consultative services for those looking to build their own waterproof buildings from scratch or improve existing ones' performance. With a team of highly qualified engineers, we provide our customers with the best waterproofing products and services that we can offer. We have many reasons as to why you should buy from us that have been divided; and they are the following:
What is SAB® GATE L.L.C Online Shop?
SAB® GATE L.L.C Online Shop is our e-commerce platform that offers a convenient and efficient way for contractors, real estate developers, and building owners to purchase their waterproofing materials and systems online. Our online store is user-friendly and easy to navigate, allowing our customers to browse and purchase products quickly and easily from the comfort of their own homes or offices.
What we offer: At SAB® GATE Shop Online, we offer a wide range of waterproofing products and systems from the industry's leading manufacturers. We acknowledge that our customers have different needs and budgets, so we offer a range of products at various price points to suit everyone's needs.
Payment: Our online store also offers secure payment options, with multiple payment methods available to our customers. We understand the importance of security when it comes to online payments; so, we have taken steps to ensure that all transactions are safe and secure.
Shipping: In addition to our extensive product range and secure payment options, we also offer fast and reliable shipping. Our team works hard to ensure that all orders are processed quickly and shipped to our customers as soon as possible, so they can start their waterproofing projects without delay.
Overall, SAB® GATE Shop Online is an essential tool for contractors, real estate developers, and building owners looking for high-quality waterproofing products and systems. With our user-friendly online store, secure payment options, and fast shipping, we make it easy for our customers to get the products they need to complete their projects successfully.
We are proud to announce a collaboration between SAB® Shams Al Bawadi Insulation Systems and SAB Gate LLC to bring our customers an enhanced online experience. Our new website offers a seamless fuse of our two companies, providing customers with a one-stop-shop for all their waterproofing needs. Our joint efforts combine years of expertise in insulation systems and online sales to deliver a comprehensive online platform for contractors, real estate developers, and building owners alike. We are excited to offer our customers a wide range of high-quality products and services, supported by our knowledgeable customer service team. Thank you for choosing SAB®, and we look forward to serving you on our new website.
An experience we are proud of

Shams Al bawadi Insulation Systems SAB®
2023

Launching the eCommerce platform
sab-gate.com
2022

Launching LivePodcast
60 Hors With Shams Al Bawadi - season2
2020

Establishment of SAB® Gate L.L.C
2019

Launching the eCommerce platform

sab-us.com
2018

Transformation to ERP system
2017

Accreditation DCL
Dubai Municipality laboratories

2017

Humanitarian Activities
"We are all the same" activities at Al-Tarek Al-Ain Center, City Sens

2017

Sports events

Activities of the Ras Al Khaimah Police Command, Ramadan Tug of Rope Championship

2016

Humanitarian Activities
Sponsoring the activities of the Egyptian Club, October 6, 2017

2016

Economic events

Brainstorming seminar, Rak Al Khaimah Economic Development Department

2014

Launching LivePodcast
60 Hors With Shams Al Bawadi - season1
2014

Establishment SAB® Dubai Branch
2014

Shams Al Bawadi® got a trademark
2013

Humanitarian Activities

Knights of Will events

2013

SAB® got the Dubai Quality Knights award
The Quality Knights award is for the quality of our work.


2010

Launching SAB® PRO Waterproofing systems
2010

Launching the digital archiving system
2009

Launching SAB® systems

SAB® Tron - Combo Roof, SAB® One
2009

SAB® got a trademark
It got the acronym of SAB® and the trademark.
2009

Approval of Polyuria waterproofing system

2008

Approval of Crystal waterproofing system

2007

Approval of the Ministry of Public Works
2007

Establishment of Fujairah branch
2004

Startup of
Shams Al Bawadi
On October 24 2004, Shams Al Bawadi was founded.